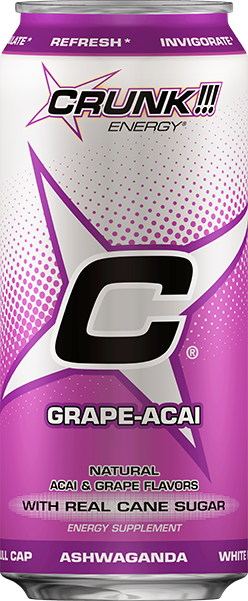 Grape-Acai
Now with REAL Cane Sugar!
Bursting with fresh-picked, vine-ripe, natural grape flavor, Grape-Acai goes beyond basic, energized hydration. CRUNK!!! Energy, is for real -- naturally fueled* with a powerful proprietary blend of energizing herbs and anti-oxidant rich botanicals.
Naturally
Fueled*
Ashwaganda
Green Tea
Guarana
Ginseng
Licorice Root
Caffeine
Vitamin B6 & B12
*These statements have not been evaluated by the food and drug administration. This product is not intended to diagnose, treat, cure, or prevent any disease.