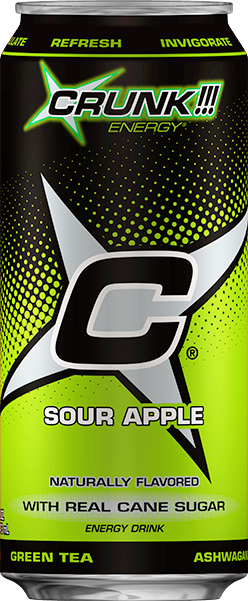 Sour Apple
Now with REAL Cane Sugar!
The bold sweet and sour blast of sour apple is here! CRUNK!!! Sour Apple is uniquely crafted with real cane sugar and natural flavors to deliver a mind-altering experience that will shake you to your core. You may have tried other sour apple drinks, but do you know what we call those? *holds tongue* Apples.
Naturally
Fueled*
Ashwaganda
Green Tea
Guarana
Ginseng
Licorice Root
Caffeine
Vitamin B6 & B12
*These statements have not been evaluated by the food and drug administration. This product is not intended to diagnose, treat, cure, or prevent any disease.